Bio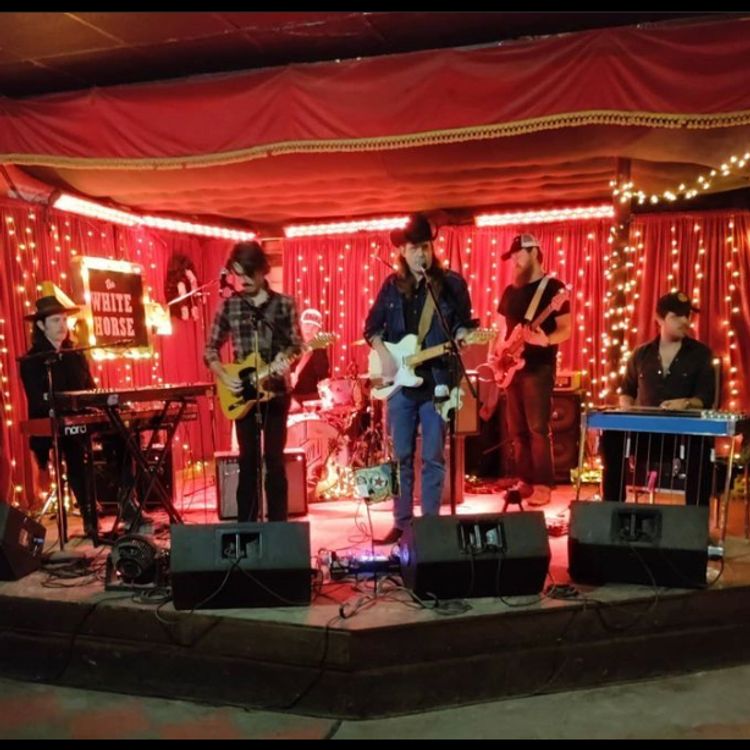 Austin,Tx
Silo Road is a honky-tonk band with a rock-n'-roll edge based in Austin, Texas. Around since 2012, they've got a sound that is unique to Texas - a mix of outlaw country, southern rock, and blues - and their latest album puts those sounds on fine display. 

See a live Silo Road performance and you'll be a fan for life. You can catch them every Sunday night at the White Horse in Austin. If you're not local to their home base of Austin, their recordings can fill the void until you catch them live. "Four Quarters", a single off of the band's 5-track EP ("Volume I")(2012), made it in the Top 50 on the Texas Music Chart and the Texas Regional Radio Report. "Last Call Love" (2015), the title track to the band's first full-length album, also made the Texas Radio Charts. 

In September 2018, the band released their third studio recording, "Signal Hill". The album was produced by Geoff Queen and engineered by Patrick Herzfeld, and recorded at the Signal Hill Studio. "Signal Hill" delivers quintessential Silo Road-- sulky blues ("Shame"), folk, southern rock story-telling ("Snake Oil Man"), straight up honky tonk ("I Can't Quit"), a murder ballad ("Birds and Bees"), and more.
Members
—
Billy Broome 
Vocals, Rhythm and Lead Guitar
Patrick Hertzfeld
Drums
Morgan Patrick Thompson
Bass
Adam Johnson
Lead Guitar,Vocals
Sammy Powell
Keyboards 
Simon Page
Pedal steel guitar
Band Photos by Catherine Elizabeth Davis - Catherinedavisart.com
Signal Hill Album art by Amy Beth Frazier - Winkdesign.org